The Sending Encrypted Emails module was developed with Subject Matter Experts from Service Access & Management's IT team. The module was created to train staff on how and when to send encrypted emails following a shift to Outlook 365. The module was developed using micro-learning and accessibility strategies.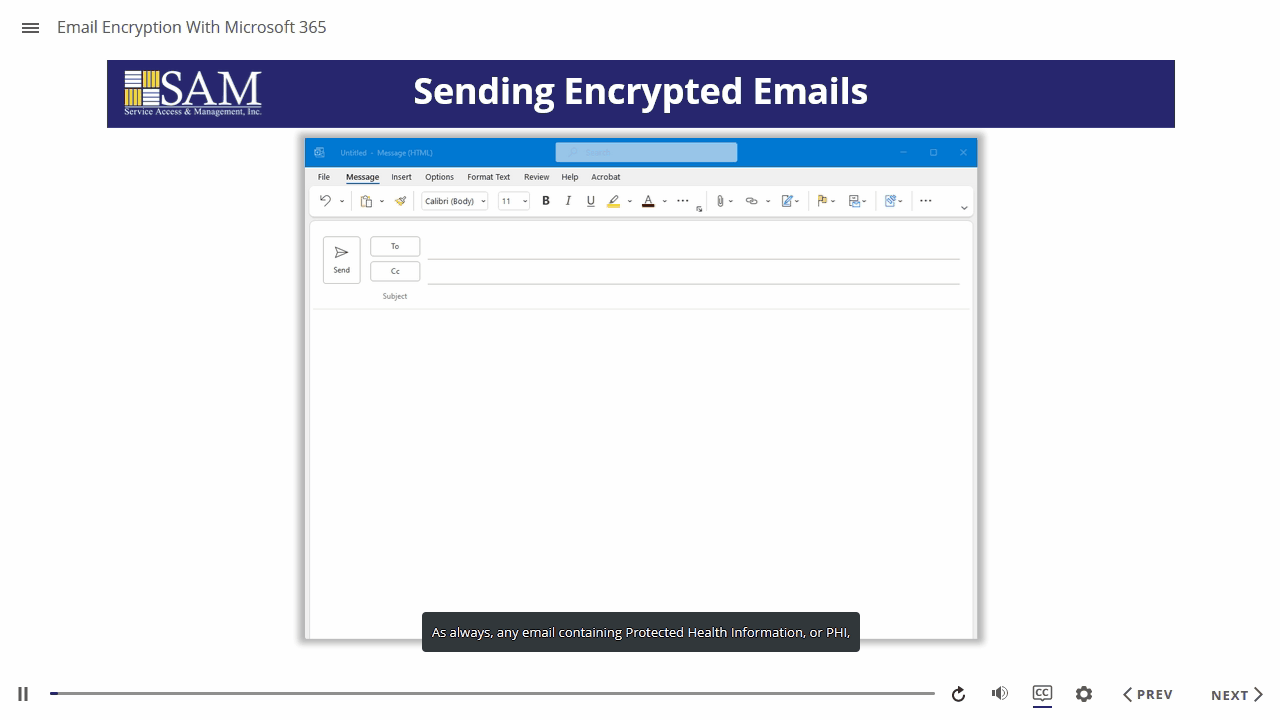 The module utilizes a template that I created for all Service Access & Management learning content. This template features accessibility tools enabled by default, high contrast while also using branding, and a clean design that highlights the content on screen. It also features mobile-first design practices, as the audience may view the learning module on a mobile device.
The information presented in the module is technical, but not overly complicated. There are only a handful of steps to creating an encrypted email, and I could walk the learner through those in just two slides. Answering when to send the encrypted emails was similarly economic. We created a simple rule based on a core concept of our compliance training, and highlighted that rule multiple times in the module. This rule is easy to understand, and definitive in its application.
This module is an example of learning content that approaches various aspects of accessibility, and delivers content in a way that is easy for a learner to synthesize and apply to their work processes immediately.